« Nevada Estate Planning Attorney | Main | Tennessee Lawn Care Website »
By TLS | January 24, 2008
I found some fun online tests the other day and wasted a bunch of time taking them. They were lots of fun. If you haven't seen them, check them out. You can see my results below and can click the images to find the sites. Post a comment and tell me how you did!
The "Am I Dumb?" Test: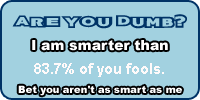 Am-I-Dumb.com - Intelligence Tests
The "Impossible Quiz" Test: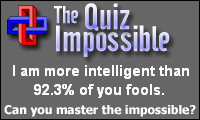 Impossible-Quiz.com - Fun Hard Quiz
The "What's My IQ?" Test: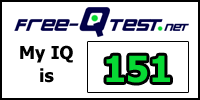 Free-IQTest.net - Free IQ Test
The "How Much are You Worth?" Test: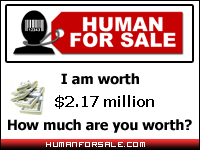 HumanForSale.com - Fun Quiz
Topics: Fun |
Comments are closed.